Over the past few years, we have come across a lot of people who were interested to know how Autopilot Leadership (AP) can be applied in their daily work. Today, we are delighted to have one of our recent Autopilot Leadership Journey ("the Journey") participants, Nicolette Tong, Executive Vice President of The Wave, who has completed half of the Journey, to share with us how AP inspired her to lead her team in an unprecedented way to overcome the recent COVID-19 challenges and plan ahead strategically with one of AP's prominent tools – Dao Tian Di Jiang Fa (DTDJF).
Q: Autopilot Leadership Lab (ALLab)
A: Nicolette Tong, Executive Vice President of The Wave
Q: What is the nature of The Wave's business? What kind of challenges have you been facing recently?
A: Founded in 2016 under Stan Group, The Wave provides co-working and event space, which were converted from an industrial building, for people to develop their ideas, innovate, and start their businesses.
The pandemic has caused a 180-degree transformation in most industries in Hong Kong, including their operations and team management, which have been facing both positive and negative challenges. As a service provider to the public, we place particular emphasis on public health and safety. Given the current social distancing measures and gathering restrictions, The Wave has been adjusting its operations according to the government policy in order to survive. With the use of technology we managed to shift from hosting functions at our physical venues to online events, live streams, and broadcasts; repositioning ourselves as an co-workspace that caters to both online and offline activities.
Despite the fact that we have developed a numbers of strategies for fighting the second wave of pandemic, bringing events to the online space; we continued to transform ourselves when coping with the actual situation in the third wave.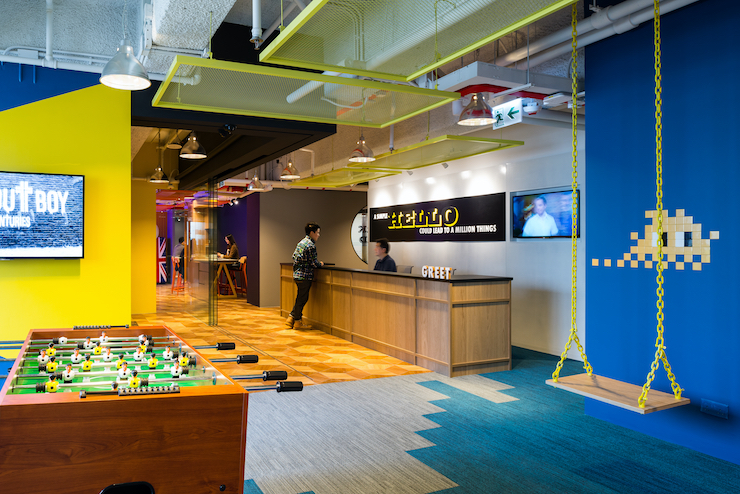 Q: How does the concept of AP help business development?
A: During the pandemic, I have gained a profound understanding of AP. When exploring the direction of the company's transformation, I realized the importance of reaching a consensus with a common goals with the team. Through AP, I learned to make an extra effort to design the discussion process, in order to allow colleagues contribute and reach a consensus together. Only when a common goal is reached, every team member will be able to identify the importance of their role to play and focus more on their self-value. Compared with the previous top-down "order-taking" approach, colleagues are now more committed to their job and would get the work done proactively.
Q: As an intrapreneur of Stan Group, how do you see the importance of AP?
A: As a startup of Stan Group with unconventional business and limited human resources, coupled with a rapidly changing environment, it is necessary for The Wave to train leaders within the organization. Through the AP Journey, I have learned different techniques to empower each of our team members and be an independent leader who takes initiative at work. AP is also an important strategy to inspire employees to unleash their potential with less effort.
Q: How do you think AP is able to help large corporations like Stan Group, the parent company of The Wave?
A: I think DTDJF is a very powerful tool that can be applied to businesses of all sizes and structures, whether it is a traditional group or an innovative establishment. Some of its strategic thinking, such as Tian, Di, and Dao, refer to external and internal variables, as well as the common directions and goals of the company under a large group, respectively. They are useful in business operations especially in some larger corporations, allowing business units to identify targets and achieve them through different methods.
Q: How do you balance the importance of building a company culture and business development?
A: Company leaders need to set a good example for their teams and be persistent in building a culture. They are required to have a growth mindset that is flexible and open to exploration and learning. Therefore, Jiang from DTDJF is very important, choosing talents who are able to identify the company's core values and able to work towards the common direction; Finding employees with a cultural fit to the company is more important than their individual performance alone.
Q: For those who want to learn more about AP, what would you share with them?
A: AP allows you to understand the challenges of your company in a structured and systematic way. Having learned about AP, I seemed to have become a consultant to my team, taking a broader view of the company's situation to identify issues.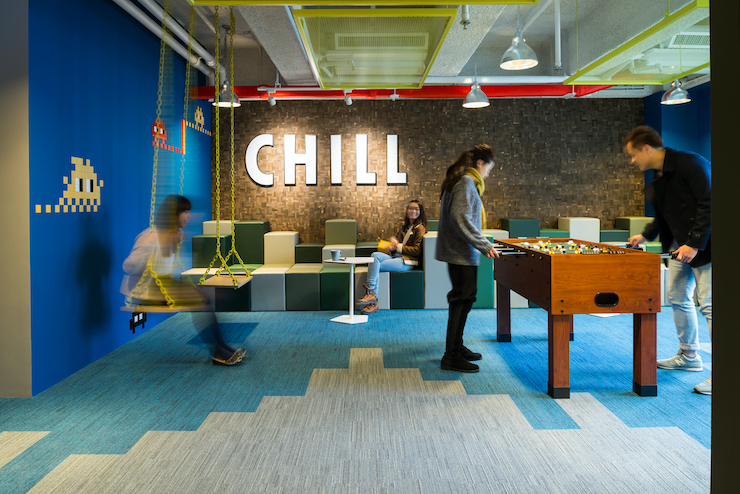 Taking a neutral and objective viewpoint, ALLab analyzes the areas of improvement for management teams and consults on how to improve our performance. This year, I am also delighted to have ALLab as a long-term partner of The Wave, providing professional advice on building our company's culture.
Q: How would you describe AP in one sentence?
A: AP allows me to cultivate my potential in management and leadership skills to inspire more leaders and executives for the organization.
If you also wish to explore how Autopilot Leadership can inspire your company, transform its culture, and lead it to success and achieve business continuity, schedule a one-hour free consultation session with us today via hi@allab.com.